A Danish carpenter didn't succeed in making money out of producing ladders, so he created a company that now makes world-famous toys. As the new owner of an old abandoned airship factory, he decided to convert the space into a tropical paradise in the center of Europe, which now attracts millions of tourists.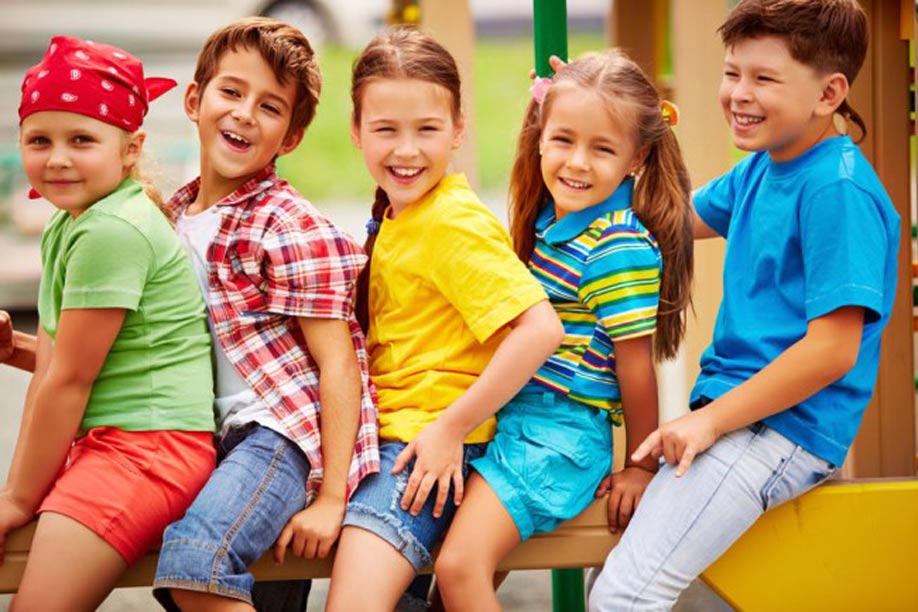 Brazilian writer Paulo Coelho once said that, children can teach adults three things – to be joyful without a particular reason, to be constantly occupied with something and to demand what they want with all their strengths.
However, it seems that Coelho was wrong and children have learned to draw joy from adults for specific reasons. Moreover, life is full of examples of people who make a living from giving adults an opportunity to grant their children a little bit of luxury.
A day in which adults honor children
More than fifty years ago, the United Nations decided to make the 1st of July International Children's Day to emphasize the significance of children's rights. However, many regions celebrate this day on November 20th, which also serves as the date that the Convention on the Rights of the Child in 1959 was enacted. These dates don't conclude all of the dates on which Children's Day is celebrated. In Turkey, it is held on April 23rd, in Paraguay it is celebrated on January 16th and in Japan, boys and girls celebrate on two separate days. Nevertheless, the fact that the whole world celebrates this day at least once a year signifies the importance of children to the world.
Even though children have different likes and dislikes, they're bound to react enthusiastically to such ideas as Legoland and Tropical Islands. A trip to one of these places would be a dream come true for many children. The additional advantage to them is that children of all ages can find something that they are sure to enjoy. There is one flaw though. Such trips cost quite a lot of money.
In the beginning there was a duck
The original Legoland is located in Billund, Denmark. This is the place where the incredible career of the world's most famous toy bricks started. Here's how it all began...
Once upon a time, there was a carpenter known as Ole Christiansen. He had a wife and four children. He owned a workshop where he produced ladders. However, a series of unfortunate events fell upon him. His wife died, there were no new jobs and his workshop went up in flames. He carved a wooden duck for his children to make them feel happier. The children were so enthusiastic about their new toy that Christiansen came up with an idea to change his business profile – instead of ladders, he would begin to produce wooden toys. At first, he only made one-piece toys, but in time his production developed into sets consisting of several pieces. In 1934, the new-found toymaker registered the name Lego, which derived from the Danish term "Leg godt" (have fun).
Even though this may seem an unlikely story, the wooden duck truly was a prototype to the famous toy bricks. Plastic elements were added by one of Christiansen's sons, and after the founder of the Lego industry died, the company resigned from using natural resources completely following a fire in one of the factories.
A giant playground
Today, Lego is one of the most famous brands in the world and a true tycoon of the toy industry. Children all over the world dream of Lego sets. The licensed Lego funfairs are also very popular. They are located in Europe, Asia and North America.
The oldest location is set in Billund. This huge entertainment park attracts tourists daily between April and October. When temperatures fall below 15 degrees Celsius, it's impossible to use some of the water-based attractions.
A fourteen-hectare area is divided into themed areas, gastronomic areas, promenades, parks, shops and fun areas equipped with expansive Lego sets. Legoland has plenty to offer to enthusiasts of the Wild West, pirates, Vikings, Star Wars and more.
Of course, everything is made of the beloved toy bricks. Moreover, Legoland is not only about sightseeing. There are plenty of merry-go-rounds, roller coasters and playgrounds. You can also canoe down the "wild" river, take a cruise on a ship, use a plane simulator, drive a mini-car or try target shooting. There's also the possibility to rent a hotel room. Even though these aren't built with toy bricks, their interiors leave no doubt that they're an integral part of the Lego kingdom.
Millions spent in krone
Adults claim that Legoland is loads of fun for them as well, and some of them find only one day insufficient to enjoy all attractions that the park has to offer.
An entry ticket costs approximately 3000 krone, the parking fee is 50 krone, a warm snack costs approximately 100 krone and refreshments cost 25-35 krone. However, you will definitely need a larger budget if you wish to spend a night or do any shopping at Legoland. Prices in Denmark are in general, relatively high. Nevertheless, this doesn't discourage people from visiting Legoland, which attracts more than two million tourists each year.
- One Danish krone costs approximately 0.57 PLN. The exchange rate of the Danish currency against the zloty has recently been stable and the Danish central bank takes care that its fluctuations are minimal. The krone has lost approximately 2.5% against the zloty since December – explained Bartosz Grejner, analyst at the online currency exchange company, Cinkciarz.pl.
Tropical island inside a hangar
Tropical Islands arose from a business that had gone bankrupt, just as the Lego company did. A military airport houses the theme park, which is located 60 km from the center of Berlin near a town called Briesen Brand. In 1992, this area was claimed by a private company that had used it as the location of a massive airship factory. Unfortunately in July 2002, the airship prototype that was shipped from the United States was destroyed and shortly after the company announced bankruptcy. Nevertheless, in 2004 an investor with a new idea of how to use the huge hangar appeared. His idea was to create an enclave of subtropics in the heart of Europe. In the beginning, the amusement park only existed inside the hangar. However, the venture has expanded and currently consists of beaches, pools and a river.
Goodbye airships, welcome balloons
You can visit Tropical Islands anytime. A normal ticket costs 36 euros, but if you want access to the sauna zone to be included in the price, you have to pay a bit more (44 euros). According to the exchange rates offered by Cinkciarz.pl, these prices equal approximately 130 PLN and 187 PLN, respectively. Entry for children up to the age of 5 is free of charge. However, on the 1st of June, all children up to the age of 14 will be able to enter Tropical Islands for free.
Initially, the interest in the facility wasn't as big as its owners had expected. Tropical Islands was not generating significant profits until 2008, when its accommodation base was enriched. After that, the facility earned its first million.
The facility's interior includes beaches, mini-seas, lagoons, water slides and tropical groves. Its owners have found a way to make a connection between the hangar's previous and current purpose. They give visitors an opportunity to fly in a hot-air balloon for an additional fee. It's also possible to play golf, admire buildings originating from tropical countries, take your children to a playground and spend the night on a beach. Is this all worth the expense? One of the entries on blogglobtrotera.pl states, "I have to admit that the engineers at Tropical Islands have done a really good job in recreating an exotic atmosphere and closing it inside a steel can."
The success of Tropical Islands has inspired other investors. Poland has been preparing its own tropical park, which is planned to be 60 km from Warsaw. If construction goes according to plan, the facility will be ready in approximately two years.
---