Security
Our transactions are executed online, eliminating the risk of handling cash.
See our standards
High-speed currency transactions
Save time with fast execution of foreign exchange transactions.
Check the execution time
Check out the exchange rates of the 27 currencies offered at Conotoxia.com. Follow live quotes and save on your currency conversion.
All rates
Download our app and get access to convenient currency exchange whenever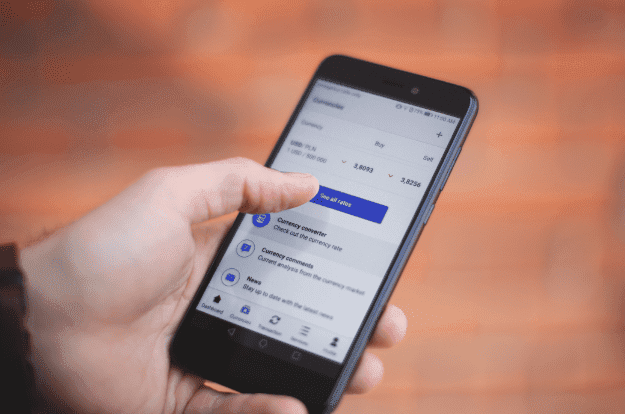 Download our app for Android and iOS. Check rates and exchange currencies on the go.
See our application
Over 800 000 reviews
Customers rate us 4.9/5.0.*
Money conversion services
Streamline the process of money conversion. Plan regular transactions. Set useful alerts. Save time and order your currency exchange at an attractive rate.
See all services
Attractive online offer of 27 currencies
Convert 26 of the most popular currencies online. Free of charge.
Transaction security is our top priority
Personal data protection
We follow the standards set by GDPR.
Encrypted connections
Configured according to current IETF and PCI DSS guidelines.
Reliable apps
Created according to OWASP Top 10 and OWASP ASVS standards.
Regular audits
Our credibility is confirmed by positive audit opinions.