Cinkciarz's Android application now allows drivers to hear the latest financial market analyses from its award winning analysts.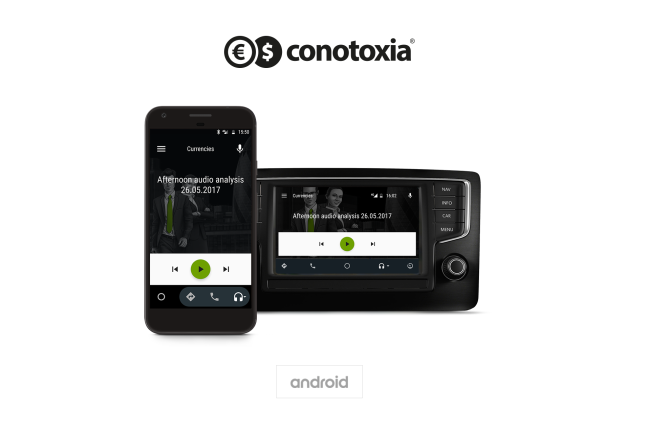 People are spending more and more time on the road. Giving drivers a functional tool to stay up to date on currency markets is yet another innovation from the Cinkciarz team. Through the clean and logical Android Auto interface, accessing the Cinkciarz app to play audio analyses is easier than ever. Audio analyses are uploaded daily and drivers can choose the comments which are most interesting to them. The analyses cover the most important and relevant information on the global financial market, offering accurate and informative forecasts.
- Focusing on the road while staying informed has never been easier with our Cinkciarz application for Android Auto. This is another advantage to exchanging foreign currency with us. Our users already have access to a dozen platforms and we anticipate that this number will keep expanding. This particular application will grant our users with the functionality of easy-to-use voice commands, steering wheel controls and larger touch targets to minimize distractions - Kamil Sahaj, Cinkciarz CMO.
Cars that support Android Auto include popular models (Skoda Fabia, Opel Astra and VW Golf - models 2016 or newer) as well as luxury models such as the Mercedes CLA, Audi A7 or Cadillac Escalade. Android Auto is currently compatible with a variety of models manufactured by the most well-known automotive brands with plans to add more.
---