How does the card work?
Find out how fast and easy it is to top up and pay with it every day.
Order card
How to start? It is simple.
Order a physical or virtual card
Create a free account and choose the card that suits you.
Explore our offer
Shift money from wallet to card and use it
Before the first use, move some of the money from your currency wallet to your card in one click to pay with it.
Find out where the card will be useful
Top up the card using your currency wallet whenever you want to
Remember to top up the card before the first use. On the card you can have the amount you currently need and keep the rest in your currency wallet.
There are 20 currencies available on the card, but you can also top it up in a currency that is convenient for you.
You can also shift the funds back to your wallet. Your money is always at hand.
The top-up using your wallet is immediate and free. No matter where you are.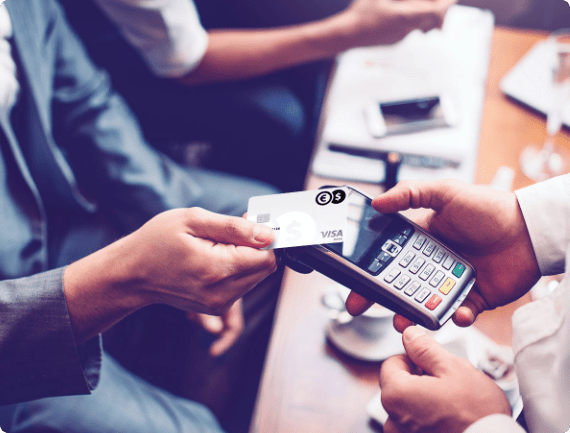 Pay in many currencies
You can pay in any of the supported currencies and the funds on the card will be automatically converted.
Payments in over 160 currencies.
You can pay with our card wherever Visa is accepted.
To use contactless payments, first make a standard transaction with a chip and confirm it with a PIN.
Pay quickly and conveniently online
Use our card to safely pay for online shopping.
You can pay for your online purchases by physical and virtual card.
Use our 3D Secure mechanism for additional transaction security.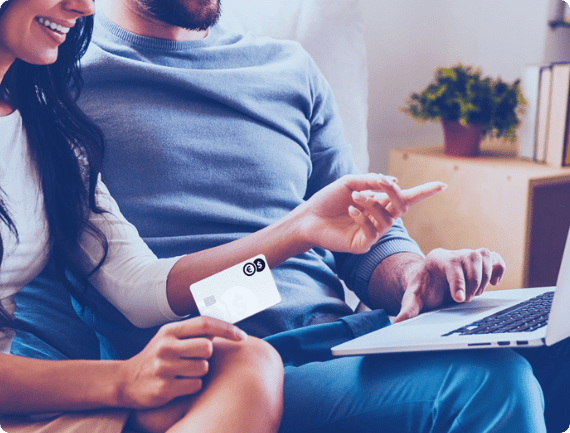 Withdraw cash from ATMs across the world
You need cash? With our card, you can withdraw money from ATMs throughout your country and the world.
See price list
Withdraw funds to your currency wallet
Manage your funds consciously in your wallet and card. With the app you always have them at hand.
Define saving targets and control your budget. You can easily set the limits.
Secure your money. You can only store the necessary funds on the card. This way you can avoid stress in case of data theft or loss of the card.
By limiting the funds on the card, you also avoid mistakes when paying online.
You do not want to store money on a card that you are not currently using? You can transfer it back to your currency wallet at any time.
The money in your wallet will never get to your card without your knowledge. You decide!
You move as much money as you need and when you want.
Take advantage of what your Conotoxia account has to offer
Exchange currency at an attractive rate in your currency wallet and withdraw to your payment card at once.
Receive money transfers to your currency wallet and top up your card with the received funds.
Get the convenient multi-currency card
There is no need to pay for many cards in different banks. Order a multi-purpose card for daily and international payments. Do not hesitate! Start saving now.
Order card