Remington's revolvers were used to conquer the Wild West and US soldiers fought with these rifles on the frontline during World War II. Even today the legendary brand is used by military and law enforcement agencies. So why is one of the oldest and largest gun producers applying for bankruptcy?
Remington is struggling with debt. Estimates quoted by USA Today indicate that the company's debt amounts to 950 million USD, which, exceeds 3.2 billion PLN (rates provided by Conotoxia.com on March 29th, 2018).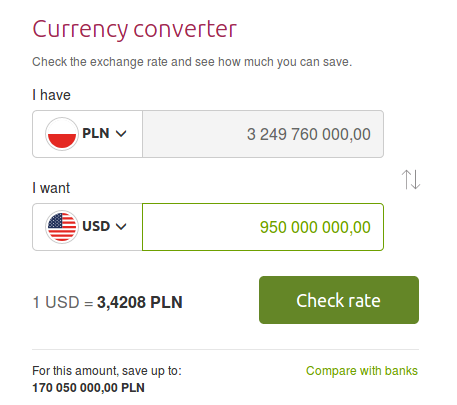 In March, the company filed an application for creditor protection with the court. The main reasons for bankruptcy are the sharp drop in sales and accumulated debt servicing problems.
Huge increases in sales were expected
According to Reuters, Remington borrowed money in order to increase production in 2016. At that time, the company expected increased sales. These expectations were based on the political situation. Hillary Clinton, who was applying for the US presidency and led many polls, announced tougher controls and restricted access to firearms.
However, the winner of the elections was Donald Trump, who strongly supports the availability of guns and rifles for U.S. citizens. The result of this presidential race may have caused sales to collapse. The same was the case for other firearm producers. This caused considerable price pressure in the market, which hit the already indebted company the hardest.
Repair of damage and reputation
Adam Winkler, professor of law at the University of California in Los Angeles, discussed other possible reasons for Remington's difficult situation on ABC News. The problems facing the gun producer are connected with the lawsuit for the defective components of the company's most popular products, including the famous Model 700 rifle, among others. Under the 2017 agreement, Remington had to replace defective parts in more than 7.5 million firearms at its expense.
ABC News also refers to the lawsuit resulting from the school shooting in Newtown. In 2012, a 20-year-old shot 28 people, including his mother and 20 children. The attacker used a Remington rifle and, from that moment, the reputation of the producer was damaged. This lawsuit accused the company of introducing the weapon used by the killer to the market.
Remington is staying positive
Established in 1816, Remington, when submitting documents to the US bankruptcy court, also presented a plan to stay in business, restructuring and reducing debt by 700 million USD, i.e. approximately 2.4 billion PLN (exchange rate provided by Conotoxia.com on March, 29th). The bankruptcy application is designed to protect Remington from creditors while allowing it to continue with its production, implementation of a recovery plan and deal with its lenders.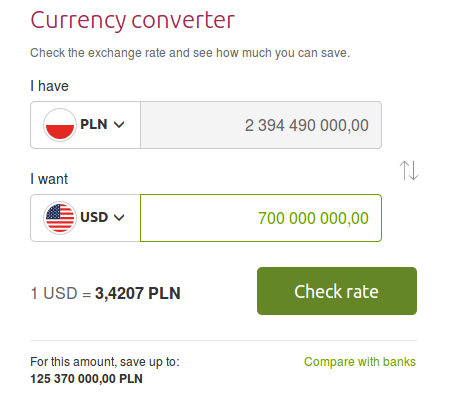 It is estimated that US citizens privately own about 200 million firearms. According to the FBI report, Americans bought 25 million weapons in 2017.
---