"See millions of deals" - seduces customers to visit the giant shopping platform Aliexpress.com, but this website is not the only one hunting for customers. Chinese shopping portals are organising a day of sales on Saturday, November 11th. They offer a huge amount of products and prices that are often much lower than in Europe. However, what about the quality of the goods, description agreement, delivery dates and complaints?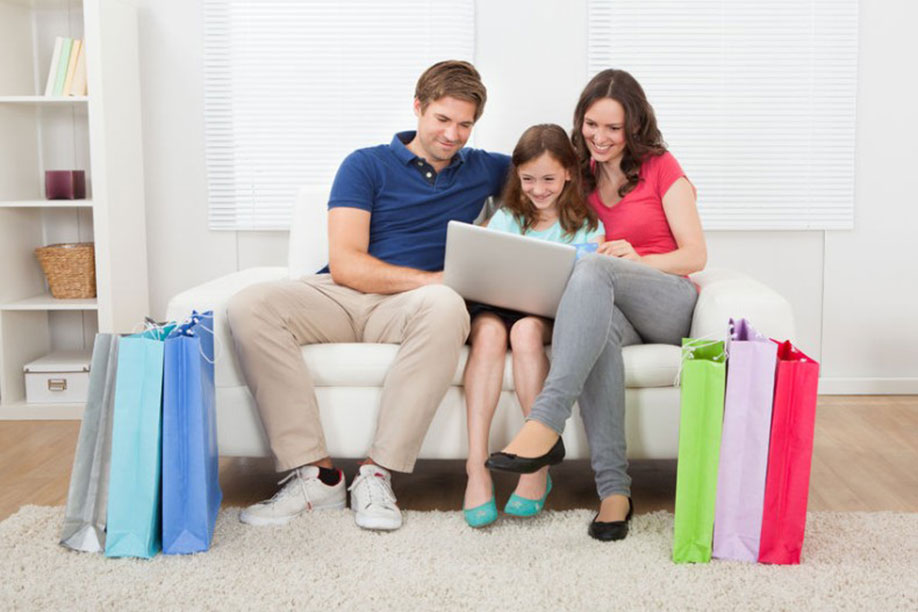 It is worth reading the reviews of people who have already decided to do some e-shopping in China before grabbing your smartphone or computer on November 11th.
A little joy for singletons
In one EU country, Poland, on November 11th an important national holiday is celebrated. However, in China, the date, 11.11 presenting four ones in a row, is known as the annual day for singletons. Specialists from the sales department saw an opportunity. This is why the great Asian celebration of e-shopping was established on this day, which, together with the development of the cybersphere and payment and transport services has also reached Europe.
Millions spend billions
On the one hand, this Chinese shopping festival creates a powerful consumer market in the world's most populated countries. On the other hand, Europeans have joined the general belief that everything is made in China and during transportation the prices increase. All in all, the fact that customers from Asia and Europe have been attracted to the competition, supported by a solid advertising campaign about discounts, means that on November 11th, the biggest players in the Chinese market have a turnover of several billion dollars. In comparison, the annual turnover of the leading trading platform in Poland is less than 20 billion PLN.
Easy, tempting and accessible
On Aliexpress, Tomtop, Banggood, Gearbest and other Asian sales platforms almost anything can be bought except happiness and health… . "I find treasures there that I have never found in my national high street or online stores," assures a 27-year-old Justine, who, since her wedding, has taken on the role of furnishing her apartment. She also orders clothes on these Chinese eshops. Michael, her husband, spends his savings on electronic equipment
Justine and Michael noticed that transactions made using the downloaded Aliexpress application are cheaper - even by a few dollars per item - it is much cheaper than using the traditional website.
On ordered goods they pay by credit card or bank transfer, they have been able to use the PayU system for several weeks. During the transaction process, the prices, which are normally quoted in dollars are shown in the currency of your country. This exact amount, without any currency conversion fees, closes the final purchase price.
"The US currency exchange rate is in favour of buyers. This is beneficial for shoppers purchasing abroad. Now, the dollar is around 4% less expensive than last year and approx. 2.4% more than two years ago," says Bartosz Grejner, Conotoxia Analyst.
Justine and Michael collect their parcels at the post office because then the shipping is free. So far, they haven't felt cheated or disappointed, even though they have made a combination of smaller and more valuable purchases: a stabiliser for their camera, which costs more than twice as much in their home country, a drone and smartphones. "And we have not paid any duty for these items yet, even though Chinese electronic shipments can be stopped by customs. The parcels came to us no later than four weeks after the order and the contents have never been unacceptable or disappointing," says Justine.
Is it possible that buying from China does not have any disadvantages? "There is one disadvantage for me. It is addictive and very time-consuming. There is so much to look through on this platform that it is impossible to do it any quicker," Justine says.
Sellers do not earn until the customer confirms receiving the order
Aliexpress guarantees delivery of all goods within 60 days. If the seller fails to meet the deadline, the buyer can count on a refund. An important feature of the transaction is that the portal keeps the money until it receives confirmation from the customer that the ordered goods have reached their destination. Only then does the seller receive payment.
Photos of the goods and buyers' opinions protect customers from disappointment. They are especially useful when choosing clothing sizes. In Poland, there is an Aliexpress Polska Facebook group where people share their opinions. It already has more than 400k members.
Not everything that glitters is gold
Chinese sellers try to take care of the brand and positive comments. Sometimes, small gifts are added to the orders. Nevertheless, it is impossible to satisfy all. The story of 48-year-old Grzegorz from Poland, an ultramarathon enthusiast, proves that the goods do not always meet customer expectations. "In Poland, I bought a headlamp for running at night, which was shining with a stream of 120 lumens. When I discovered the vast stock of the Chinese online stores, I was shocked. I ordered a "monster torch" for running, which was supposed to give a stream of five thousand lumens. I waited six or seven weeks for the shipment because it was held up by customs. But I was aware that something like that could happen. However, when the flashlight finally came, it didn't work. The defect was removed by Grzegorz's friend who is an electronics enthusiast. Moreover, the equipment is poorly suited for running. The light is much weaker than in my old one. I'm not saying that I'll never buy anything on Aliexpress again. But in this case, however, it was a waste of time and money," says the ultra marathoner.
All European buyers who purchase Chinese products, which only appeared perfect in their description, face the same problem. In the case of a disappointing purchase, the buyer must fight his case by creating an online dispute with the seller and, in addition, bear the costs of returning the goods.
Martin, a 34-year-old machine technician in a printing house, can not say a bad word against buying from the Chinese auction. "Two years ago I took a risk and bought myself a smartphone. The circumstances were excellent. The price was such that I gave it a go. I read some opinions, which showed me that it was worth it. And indeed. I was pleasantly surprised. Of course, I bragged in front of my friends, relatives and colleagues. That was two years ago. At the beginning, a few people were quite worried about using such a service so they asked me to buy similar smartphones for them as well. Later, this matter developed and that is how I became the person responsible for ordering smartphones from China. Of the 30 phones I have imported, two of them for me, none of them turned out to be dud," assures Martin.
Price matters
If you look deeper into the online opinion exchange of customers who use Chinese shopping portals, the most contrasting differences are related to the quality of the goods. Almost everyone, however, agrees to one common factor: they attract people by price and an endless selection of goods. Mark, a passionate runner, shared his experience about choosing a rucksack for running from among several hundred offers and Beata, an employee of an advertising agency, described her experience. "My friend bought her wedding invitations from Aliexpress. She paid about 50 gr each, for similar ones in Poland she would have to pay around 3.5 PLN each. Of course, she will have to add a personalised card to them, but with more than 100 cards it is still quite a saving."
If price really plays the main role in customers' decision to buy, November 11th is the perfect day to do e-shopping on Chinese portals. It is also worth remembering that we are divided by a considerable time difference, as not to confuse the day. There is an 8-hour difference between Beijing and London.
Chinese products are flooding Europe
Aliexpress' individual customers are doing the same thing as European traders do on a larger scale. Therefore, China is a very important trading partner of the European Union.
"19.4% of the EU's total imports during the period of January to August this year has come from China," says the Conotoxia Analyst. Although the percentage share of imports has decreased slightly, we are still importing more and more goods from China. In eight months of this year, EU countries bought 7.1% more goods from China than a year ago. The upward trend is likely to continue, as the EU economy is currently in good shape, with retail sales growing by 3.5% YOY in September, of which a large part of purchased goods originate from China," explains the Conotoxia Analyst.
---