A big American music label revealed that in 2016, it will release more vinyl than CDs. However, when the first CDs appeared on shelves 30 years ago, vinyl was supposed to be a thing of the past.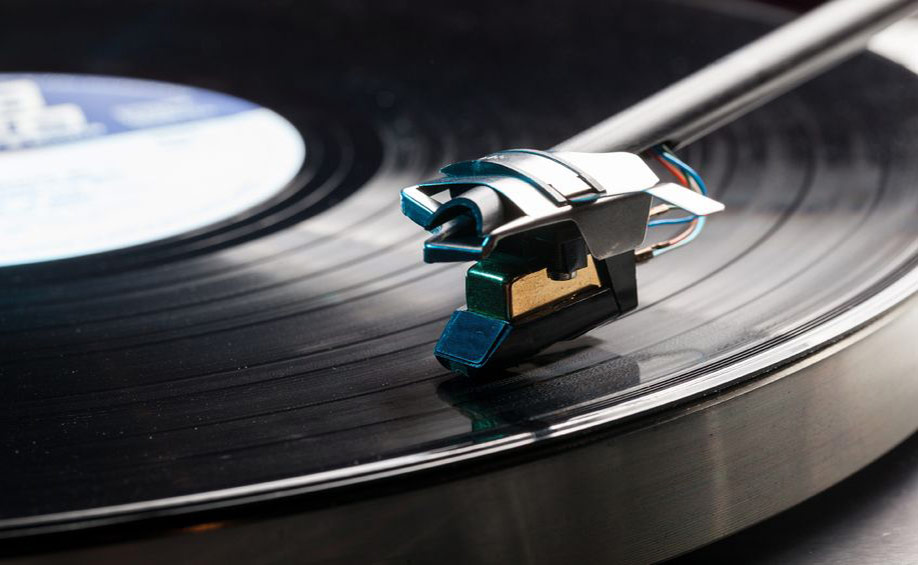 Vinyl however, appeared to be more solid than steel, and after several years it came out of hiding. More and more artists release their albums on this medium, and more and more fans want to listen to music on these large black discs. Why? Sentiment, sound and also the aesthetic and collection values. There is even the opinion that collecting vinyl is a kind of fetish.
Black discs gained designs and colors
It is easier to see the details of the cover on a larger area. The black discs ceased to be just black also. Vinyl records are created in many different colors, patterns (splatter disc) and sometimes they are also stamped with the cover art (ie. Picture LP). In some releases, it is also possible to call them a small piece of art.
When did the boom in vinyl begin? We decided to ask Tomasz Olszewski, the owner of the shop network known as"Winylowo" (Zielona Góra, Białystok, Gdańsk) and winylowo.com website.
- I've been hearing about the return, or rather the boom, of vinyl since 2009. This growing trend in popularity has remained so far. Every year, there are more and more new records sold. The year 2015 in comparison to 2014, brought an increase of 39 percent in sales.- says Olszewski. He adds that one of the biggest record labels, Columbia Records, announced that it will release more material on vinyl than on CD in 2016. These actions clearly demonstrate the high popularity of the media.
Unique items cost a fortune
Today, a unique vinyl can become an investment, or even a capital investment. On the Internet, we saw several CD compilations, whose value is calculated in the thousands and even the hundreds of thousands of dollars. The album "Sgt. Pepper's Lonely Hearts Club Band" by the Beatles was bought at one of the auctions for more than 290 thousand dollars.
Where should average people purchase vinyl (ie. albums on which they shall not spend hundreds or thousands) from? - The US. Transportation costs and customs duties are without a doubt considerable, but it starts to make sense when calculating larger quantities. On the other hand, when it comes to the countries that are nearer to Poland, the United Kingdom, the Netherlands and Germany are the countries that matter most. - says Tomasz Olszewski.
In the German shop, Record Sale, we will find a full range of vinyl - classics and new releases in various genres. Interestingly, the store also sells original vinyl pressings for some albums. For the first edition of Michael Jackson's cultish "Thriller" album, we would need to pay 35.64 EUR and shipping is free. In Poland, this gem is almost inaccessible.
In the UK, but we can look at the example of Record Store (recordstore.co.uk). The offer has a huge selection, as well as many items that are not available in Poland. Example? A real treat for Queen fans - the giant 18-CD boxed set "Queen: The Studio Collection." It contains 15 studio albums on multi-colored vinyl. Why 15 albums and 18 discs? If you are interested, please refer to the description at http://bit.ly/2fmmQRw. It can be assumed that the price for this kind of find will be high. It is, at 285 pounds, which is approximately 1,484.39 PLN. However, even when we add shipping costs, it is still cheaper than the offers that can be found on Polish auction portals (about 1.800 PLN).
You have to pay (and wait) to play
On Olszewski's advice, we have decided to check the pricing in US stores. The average price at the Sound Stage Direct store is approximately 30 dollars per LP, but you need to add the cost of shipment to Poland - taking the cheapest option - which is 24.42 USD. Regardless of the shipping method, we have be prepared to wait at least 10 days (14 days maximum).
Collecting vinyls requires time and money, but the savings can be made through currency exchange. Very good deals can be found on websites because they have lower spreads than currency exchange offices. In addition, they also have a lot of tools that facilitate the exchange. - In the current situation of frequent fluctuations in exchange rates, we should be one step ahead of others. Currency alerts can be helpful. They inform us when we reach the desired currency exchange rate. In this way we can save even more - says Marcin Lipka, Cinkciarz.pl senior analyst, one of the greatest currency exchange services in Poland.
---