A passport, an implanted chip or a tattoo and up-to-date vaccinations comprise the conditions necessary if we want to take our furry friends over Polish borders and into most European Union countries. Check out what other things should be kept in mind and how the paperwork should be completed.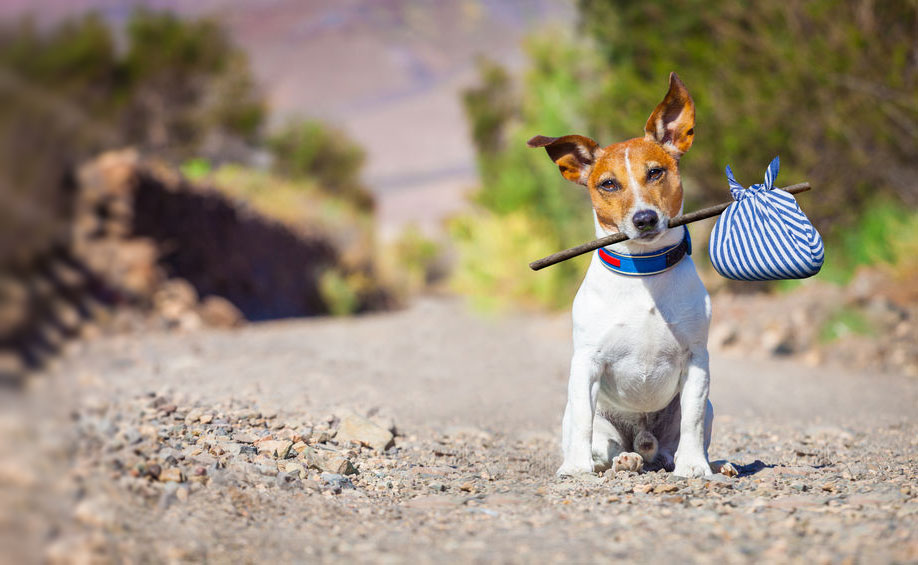 Some EU countries, mostly including Scandinavian and island nations, affix additional criteria to pet travel and demand certificates regarding current dog examinations. As a rule, it is not worth considering travelling abroad with pets younger than three months, as it is usually only possible to vaccinate puppies against rabies after this period.
The document and the chip
The majority of veterinary offices will take care of the formalities related with issuing pet passports noted with important data (we can find the exact list at vetpol.org.pl). It doesn't take a lot of time, but there is a cost of 100 PLN to consider. The document must also include the identification number of the dog.
In Poland, the obligation to issue an identification number isn't initially necessary. It becomes necessary only when we would like a dog passport and plan to travel with our pet abroad. An implant chip or a tattoo, usually placed in the ear, with a 15-digit number are two choices we have. The owners of pets often choose chips, because it is ensured to be a short and painless injection of particles between the shoulders or in the neck. After this quick procedure, you should still register the number, along with your owner data in the database (which costs a bit over 100 PLN.).
Every country has requirements - some different
After these preparations, we have the ability to take the pet abroad. Can we take it everywhere no matter the breed? No. The General Veterinary Inspectorate on wetgiw.gov.pl publishes the most precise and current conditions of every country. There, you will find information that informs us that it is prohibited to enter many countries with dog breeds that are used for dog fighting and considered to be dangerous. Additional restrictions may also apply to the certificate that we received from the vet - eg. if you have had tapeworm prevention performed on your dogs. On the other hand, Germans and Austrians require that foreign guests, who are arriving with dogs, have to be their official owners.
Further obstacles in traveling with animals can occur when selecting the means of transport and accommodations. If we go by car, we have to remember that for our safety, and to avoid receiving a ticket, we cannot allow our pets to move around the car while driving. There are special protective cages, non-slip mats (for station wagons), transport cages for small pets or harness-like seat belts designed for dogs. One of these options has to be selected before we go on the road.
Airlines accept bookings from passengers with pets. If the dog is small and lightweight, it is possible to take it in the cabin with us. Larger and heavier pets will fly in a special place in the luggage compartment and the owner must pay a higher fee per ticket. For example, Lufthansa charges 50 EUR if we travel to Europe with a pet lighter than 8 kg, and 200 euros if you need to utilize the maximum allowable size in the luggage compartment. Similar conditions and rates apply to LOT airlines. Only guide dogs for those who are blind or visually impaired can count on exceptions.
Not all airlines allow dogs on-board their aircraft, but almost all that offer this type of service limit the number of pets per flight and apply the principle of first-come, first-served. The fact that a seat is vacant, not always means that it will be available for a passenger who's traveling with his or her pet.
A dog can also be taken on a ferry. However, we should always remember about the regulations and requirements of individual countries. We will pay approximately 50 percent of the regular ticket price to include a dog in our journey. Ferry companies offer special cabins for passengers with pets. They also obligate us to use a leash and muzzle when we take our pet for a walk.
Facts and myths
Many people cannot imagine separating from their favorite dog for the duration of a flight. "A year ago, we wanted to go skiing with our friends in France in December. We found a hotel, which advertised that it welcomes guests with dogs and does not charge additional fees for pets. Unfortunately, we were stuck at the stage of booking a flight. We really wanted to take our French bulldog on board. Our 'comrade' would fit into the transport cage dimensions that were defined by the airlines. Unfortunately, our friend did not meet the weight criteria of 8 kg, due to this breed being massive and relatively heavy," says Halina from Warsaw. "However, we could not imagine our pet spending the whole flight in a luggage compartment. That is why we gave up. Friends flew to France and we drove to Austria by car with our 'comrade,' of course. We found an apartment there, whose owners did not make problems for guests with pets, however they did charge us about 50 EUR extra for cleaning.
On online pet owner forums, where information is exchanged, it is possible to find depressing stories about a dog that didn't survive a flight in the luggage compartment, or one that died soon after. There are also other arguments disagreeing with these sentiments and are "armed" with the stories that their pets fly often from one continent to another and have a great time.
Every vet would probably admit that the airport, the luggage compartment, separation anxieties and temperature and pressure changes can be huge stressors for dogs. How do we relieve some of this? For example, allowing your dog to get used to the transport cage a few weeks before the flight, a very long walk just before the flight, and also - only after consultation with a vet - medication which will cause the dog to sleep during the entire trip. Also, it is imperative that the transport cage not run out of water.
Additional insurance
There are insurance companies that operate in Poland offering insurance in the case that the dog becomes ill or causes damages abroad.
"We had this type of event in Croatia. Our friends' labrador got sick, had diarrhea and weakened. There was no other option, we had to find a vet. Fortunately, we soon found one in a neighboring village. The vet helped, but we had to pay a lot of money for two visits and pet medications. Our friends holiday became more expensive," says Radosław from Warsaw. "It wasn't enough that we had to pay more to rent our vacation apartments because the owners charged us extra for cleaning fur, we also had to pay for medical treatment. On the way to our destination, we stopped in Austria for a night. That hotel charged us an additional 22 EUR for the dog.
An insurance policy can protect a dog owner from unexpected vet and medication expenses. The extra costs for accommodation in many apartments or hotels, however, are sometimes unavoidable. It is worth saving on the cost of the stay - as well as the whole trip - in other ways. Before we pay for tickets or accommodation, we should exchange our currency, comparing the rates of banks, exchange offices and online currency exchange websites. It happens that they vary considerably. It is also worth waiting for the right moment. "The price of the euro (in relation to the zloty) usually only changes slightly over the course of the week, however, developments in the economy, financial markets or in politcs can increase the exchange rate level," defines Bartosz Grejner, Cinkciarz.pl analyst, the leading online currency exchange company. We can check on the company's website to see how much we can save in comparison to the bank exchange rates.
---