In recent months food costs, gasoline and car insurance have increased significantly. However, since Poland joined the EU, the inflation level was close to the Union average and the costs of certain goods and services dropped by half – writes Marcin Lipka, Cinckiarz.pl chief analyst.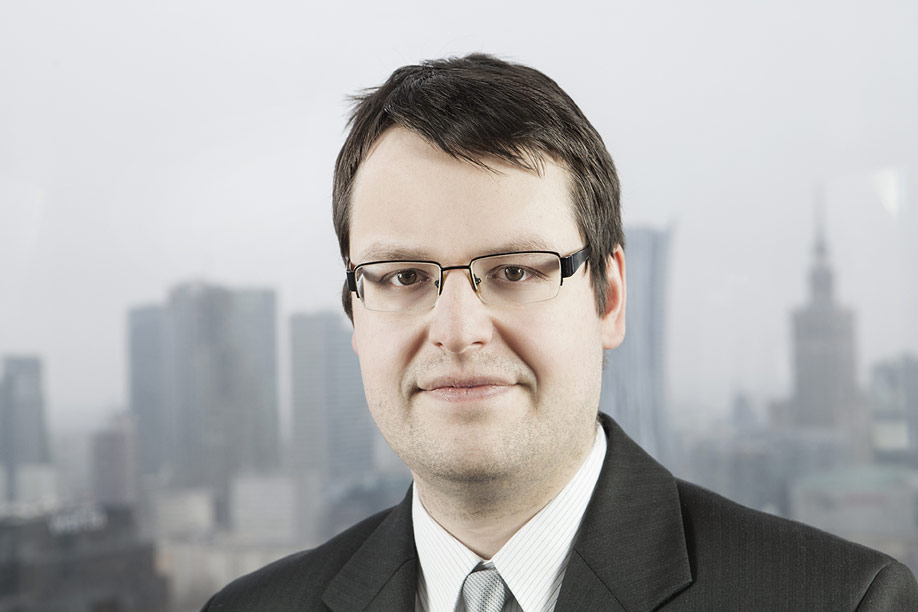 According to Eurostat data for January, food prices in Poland soared by 3.6 percent on the year-over-year basis. Consumers had to pay more for fresh fish (9.6 percent y/y), butter (19 percent y/y), fruit (8.7 percent y/y) and sugar (26.8% y/y). Poles have to pay more for car ownership. In comparison to January 2016, diesel prices soared by 18.9 percent y/y while unleaded gasoline increased 15.1 percent.
Following the transportation issue, the European Statistical Office publishes data on price changes for consumer car insurance. This jumped by a spectacular 21.2 percent y/y. Moreover, it is twice as much as the second largest increase - which was recorded in Lithuania. Interestingly enough, in other Union countries insurance prices were fairly stable, while in Bulgaria and Portugal they dropped by 6.3 percent and 9.9 percent respectively.
Poland close to average in 13 tumultuous years
Recent price changes are particularly painful for below average earners. Usually, this group of people spend most of their income on food and transport. Mandatory insurance cannot be substituted by any other product or service, so it may have a negative impact on the household budget.
On the other hand, it is worth noting that the most recent petrol price increase is a result of its significant slide one year ago. Current crude oil market behavior doesn't suggest that oil may double in value again in the following months.
Consumers may feel some relief that rising prices on certain food products aren't a direct result of global cost appreciation, however, they are due to local production disruptions. In China, January's food prices rose 2.7 percent y/y (average 3.8 percent y/y in the last 5 years) and dropped 1.9% y/y in the United States.
By analyzing the inflation issue in the long run, we should not be too concerned. Since Poland joined the EU in 2004, the global economy has had to deal with a global crisis. Consumers also witnessed a bull and bear market on commodities, significant zloty volatility and the threat of the breakup of the eurozone. During a tumultuous past 13 years, the average annual inflation in Poland was an acceptable 2.1 percent. In the EU, it was 1.8 percent while in the eurozone it came in at 1.6 percent.
From our region, Hungary looks worse than average. The consumer goods and services basket is 56 percent more expensive than it was in 2004 (3.5 percent annual increase). Finally, in the longer run, Polish prices look fairly stable in the EU which should be regarded positively.
Clothing and flights dropped by half
Price comparison isn't the only factor that tells the whole story about consumer purchasing power. The analysis has to be complemented with the wage data. The average Polish gross paycheck increased from 2,335 to 4,277 PLN over 13 years. This is 4.8% annually and 2.7 percentage points above price. In Hungary, salaries rose faster (5.4 percentage annually) but due to the higher cost of living (3.5 percent annually), the real wages increased by only 1.9 percent yearly.
In analyses, we often focus on products where prices rose quickly above average. The food and beverages category has risen by 43 percent since 2014 (2.8 percent annually). However, there are some services and products which have had a marked drop in prices markedly. According to Eurostat, in 156 inflation readings, the clothing and shoes category rose only three times the yearly basis in Poland. Since 2004, nominal prices dropped by 50 percent (5.2 percent annually).
We should not forget that during the last 13 years, wages rose on a nominal basis by 84 percent. Combining rising salaries with lower prices, the real cost of clothing in Poland is even lower - by 73 percent. Looking at the issue from the other side, buying this product in 2004 was also 4 times more expensive than it is now. A similar price drop was recorded for flight costs (48.5 percent and 72 percent, respectively).
Summarizing the most recent price hikes on food, petrol or car insurance are painful and may have significantly decreased the purchasing power of Polish households. However, there is a fairly slim probability that they will absorb salary increases.
---