"Major oil producers are beginning to suggest increased production from the third quarter of this year. Will it be enough to bring fuel prices at Polish stations below 5 PLN per litre?" writes Marcin Lipka, Conotoxia Senior Analyst.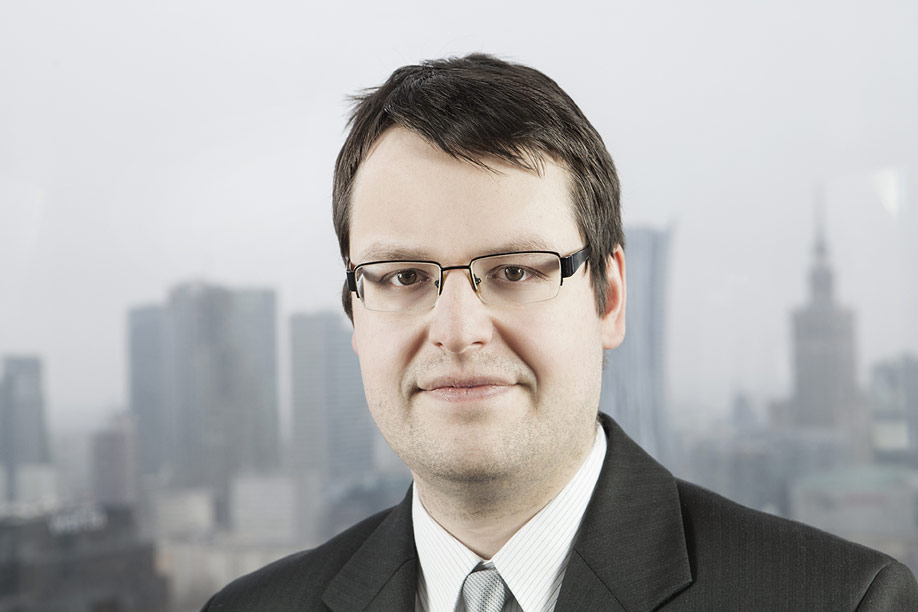 "I think there will be a moment in the near future to increase oil supply," said Saudi Energy Minister, Khalid Al-Falih, at a conference in St. Petersburg. Bloomberg reported on Friday that he added, "we will do what we can to reassure consumers." What do the oil-producing countries do? And when could Polish drivers feel some relief?
Economic and geopolitical businesses
Producers do not care about increasing oil production and lowering prices quickly, which is quite natural. Firstly, because recent years have been quite weak for Saudi Arabia and Russia and they have only been able to line their pockets with petrodollars over the past few months. Secondly, stocks have just recently returned to long-term averages, which was the goal pursued by the producers when they decided to reduce production at the end of 2016.
Low oil prices are not favourable either for the public issues of Saudi Aramco shares. The world's largest oil company is to be partially privatised in 2019. Riyadh would not be happy, if oil was very cheap at the time of Saudi Aramco's valuation.
However, the arguments in favour of expensive energy resources must also confront the geopolitical situation. The US sanctions against Iran were also likely to be pushed through by Saudi Arabia and the United Arab Emirates, to increase their advantage in the Gulf region. Washington, on the other hand, probably demanded a promise that with rising oil prices Abu Dhabi or Riyadh would increase supply. Therefore, there is a possibility that this promise is beginning to materialise.
There may also be economic reasons to increase production. Some countries are already paying for oil significantly more than when it cost over 100 USD per barrel. An extreme example is Turkey, which paid between 200 and 250 liras per barrel between 2011 and 2014 and now pays 360 and 370 liras, almost 50% more. This may soon generate problems for demand for emerging economies.
Decision at the end of June
There is no reason to believe that OPEC and Russia are concerned about the fate of oil importers in any way. However, they must reconcile their economic interests with the geopolitical situation and, for example, with the competition from American shale gas, which caused the price collapse in 2014-2016.
It is therefore quite likely that the decision to increase production will be taken at the OPEC semiannual meeting in Vienna on June 22nd. According to the leaks from Bloomberg, manufacturers want to increase production by 300-800 thousand barrels per day.
It is worth noting that the lower value will not lower prices, while maintaining the current conditions. By the end of the year, extraction from Venezuela is likely to decrease by a further 300,000 to 400,000 barrels per day. In addition, there are also many indications that Iran will too reduce production, despite the efforts of Europeans and Chinese to maintain the nuclear agreement with Tehran.
Market tensions can only be reduced, when extraction increases by 500,000+ barrels. However, it will not be possible to count on any serious price decreases. This level will roughly balance the market and the risks regarding Iran and Venezuela will remain unchanged.
Minor savings and persistent risks
If everything goes according to plan and OPEC and Russia decide to significantly increase production (500,000+), then the price of Brent crude oil is expected to fall to approx. 65-70 dollars per barrel. Under normal circumstances, this would save drivers around 0.30 PLN per litre of diesel or gasoline.
Unfortunately, this time we will still be dealing with prices of about 5 PLN per litre for basic fuels. Why? Retailers have now reduced their margins very sharply and a decrease in prices in the global market would allow them to rebuild their margins. For this reason, we can't hope to see average prices noticeably below 5 PLN per litre in the coming months, even if OPEC delivers on its promise.
There will also be a continuing risk that the situation in Venezuela or Iran will result in greater waste during production than is currently expected. Yet other supply disruptions are possible due to natural disasters, strikes or political events in oil-producing areas. This, of course, is not positive news for drivers.
---