An unfair intermediary, unreliable employer, health problems, an urgent need to return home - incidents like these should be taken into account when considering emigrating for work reasons. It is worth taking a few steps to reduce risks and to prepare a plan for troublesome situations.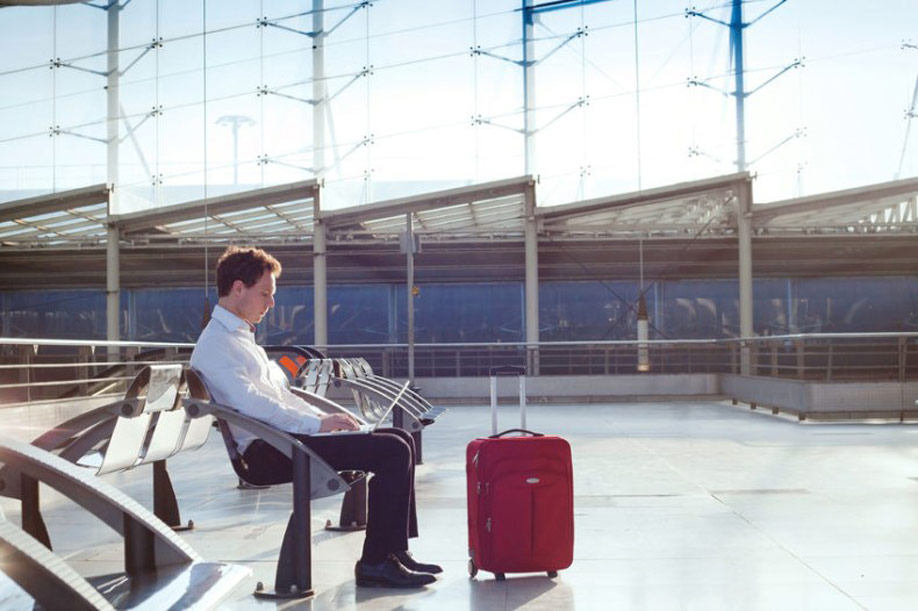 "If you want peace, be prepared for war," says the old Latin proverb. Although a journey to work outside of Poland does not resemble war, the preparations can be made similarly. If you want things to turn out the best, be prepared for the worst.
Be healthy and insured
From a mild cold to a more serious illness, to cases even requiring hospital treatment - health problems can affect everyone, anywhere, at any time. At home, we know how to deal with health issues. Firstly, we can implement tried and true home remedies or consult with the doctor, but in serious cases, emergency situations or even a hospital stay could occur.
Using healthcare services abroad can be cumbersome and costly. This is why it is worth taking care of the European Health Insurance Card before you leave. It's free and useful in EU countries and the European Free Trade Association (Iceland, Liechtenstein, Norway, Switzerland). In order to obtain the EHIC, an application must be downloaded from your country's government site. After completing it, you can then submit a letter in person to the office of the Health Department, send a scan by e-mail, or send a paper version by the post office. At this stage, the applicant determines whether he wants to collect the card from the Fund's branch or whether he prefers to get the delivery to the indicated address.
With the EHIC Card "you enjoy rights under the legislation of an EU/EFTA Member State under the same conditions as insured persons in that State. While going to a doctor, make sure that it is works within the public healthcare system of that country," informs the official website of the National Health Fund.
EHIC, however useful, does not cover the costs of all medical procedures, so for your own peace of mind, it is beneficial to have an individual insurance policy. This way, you not only gain additional protection against unforeseen medical expenses but are also provided you with access to telephone consultations with doctors in your home country.
Limited trust in your intermediary
In a perfect world, we will begin to work where friends or relatives have already worked. Employment conditions, job descriptions, wages, co-workers, catering, renting a room or flat - every element of the puzzle are all part of an acceptable whole. It is then easier to make a decision, and the risk seems to be at a minimum. When the chance of cross-border employment in an international group that runs departments in different countries and the substantial differences are only limited to the issue of earnings, circumstances should also be considered favourable.
What if you can't count on recommendations of your loved ones or a job with a world-renowned employer and you have to become a pioneer? A safe and reasonable step before departure is a visit to the European Job Mobility Portal. This platform is used by employers and employees from EU countries and the European Free Trade Association. Among the many permanent and temporary job offers, you won't encounter any warnings against traps here. EURES also provides access to free vocational consultations, CVs, training proposals and the possibility of placing applications in the database.
Working abroad isn't for everyone
A carefully prepared plan for economic emigration, no risk, and the conditions do not differ from what they imagined - all this, however, does not translate into a guarantee of success. After days, weeks, months or years, it may turn out that new realities and disproportionately higher earnings are losing out to what has been left at home. The longing for loved ones, familiar places and the connection with the past can be more important for some than for others. Tastes, smells, sights, and realities hold lot of water. When anything on this list becomes more important than work or wages, it is only a matter of time when the decision to return home comes.
Homesickness is a risk that cannot be eliminated. The form of contract with the employer is some kind of security but it should be made on conditions that on the one hand leaves us with stability, but on the other hand, allows us to return easily.
Exchange rates and what to do with salaries in a foreign currency
Let us assume that the dream of working abroad, which brings satisfaction, adventure, professional fulfilment and better earnings has come true. Once a week or once a month, your account is credited with the euro, the pound, the koruna or the franc. What to do then? Today, you don't even need to leave your home to exchange foreign currency and continue to operate in another. However, the date when you should exchange may be important.
"When we buy and sell currencies, we must take into account the fact that various factors can considerably determine fluctuations in exchange rates, and therefore, there is a risk that we will come across a moment when the exchange turns out to be unfavourable for us," says Bartosz Grejner, market analyst at Conotoxia.
How to avoid unfavourable moments and capture the most advantageous rates? "There are several factors that have a significant impact on exchange rates. These include decisions taken by the central banks whose currencies we are interested in and macroeconomic data, such as the GDP growth pace, inflation, industrial production or retail sales. This data is generally published monthly. When the time comes to publish the data, the prices of individual currencies can fluctuate significantly," says Bartosz Grejner.
Reduce negative influences
What if we lack the time, knowledge or patience to follow market events? If this is the case, it is good to avoid exchanging large amounts at one time. For example, we can reduce the currency risk by splitting the exchange into several installments over a certain period of time. "In this way, we reduce the probability of a negative impact of individual events on our final exchange rate in a given month and at the same time we average it, or in other words, we smooth down the conversion rate for the whole operation," says the analyst at Conotoxia, the online currency exchange service.
Deposit with double plus option
Someone who doesn't tolerate too much risk around his own savings may be interested in bank deposits. They are transparent, safe and they are among the simplest ways of managing one's own finances. One of the disadvantages is that in some banks, the interest rates on standard deposits or savings accounts are not in line with inflation, and this is not the case only in the EU emerging countries, but also in the largest EU economies. The second problem, or rather a dilemma, can be associated with the choice of the country and currency to save in.
Will it be the same if we pay for the annual deposit of 1k EUR or the equivalent of these funds in PLN, for example? Rather not. Interest rates in the single currency area are 1.5 percent lower than Poland. There is definitely a better chance that we will receive higher interest in PLN than in the euro. However, this solution also has a disadvantage. In the case of the euro's appreciation to the zloty exceeding the interest rate difference, we may incur a loss. On the other hand, if the Polish currency strengthens in relation to the European one, we will earn more money on interest, and we will also gain on exchange rate differences.
---