"We, here in the Lubuskie county, have undertaken a courageous mission: We are building a land of modern technology. And we want to learn from the best," said Marshal Elzbieta Polak. The best did not disappoint. They answered the invitation and showed up in huge numbers, more than a thousand people from business, science and politics participated. In Zielona Góra the 5th Polish Congress of Entrepreneurship took place.
On 26-27 October at the University of Zielona Góra, businesspeople, scientists and politicians were looking for answers to the following questions: How can innovative companies develop and create their potential in Poland? Do ideas determine the success of business investments, or do the most interesting initiatives break down due to a lack of money?
Even Bill Gates started in his garage
Young people, who were dreaming of increasing innovative business activity, were assured to receive valuable advice when seated with an experienced banker, representatives of the fintech industry, an expert of cryptocurrencies, a businesswoman from diamonds, a specialist in the field of EU funds and a representative of a credit guarantee fund.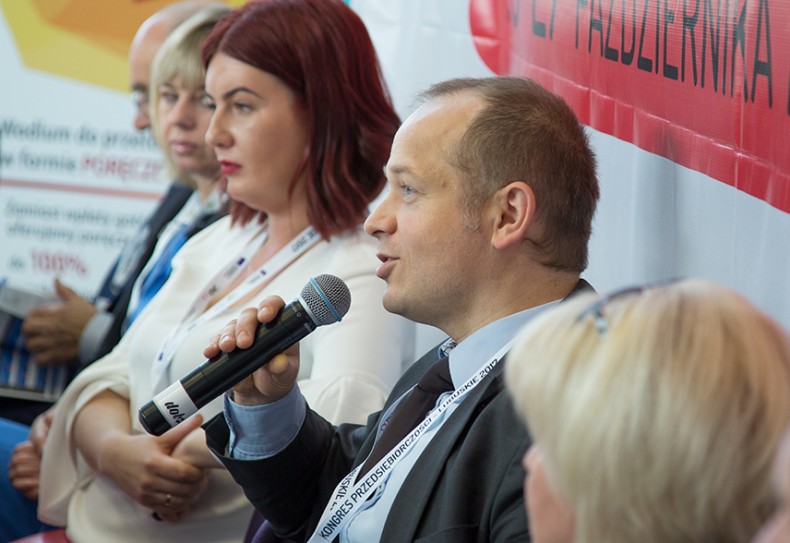 What form of financing will drive 21st-century business? - This was one of the prevalent questions, which inspired further discussion. After encouragements to take advantage of bank loans and grants from the European Union, Piotr Kiciński, Vice-Chairman of the Cinkciarz.pl Board took the floor and told the daring story of the development of the largest online currency exchange service.
"Nowadays, banks compete for customers and offer low interest rates. However, the important issue of taking risk remains. Many start-ups fail to survive the initial three years. Moreover, in the case of the catering industry, 80% of companies collapse at this stage. That's why banks are more cautious about new companies, this is not due to their bad will," said Piotr Kiciński. "Instead of huge loans to open a business, I would recommend the old English bootstrapping principle to young entrepreneurs. I advise building on what is available and basing your services on your own capital. You don't have to have a big, modern office full of employees to achieve success in business. Bill Gates started in his garage. The success of Cinkciarz.pl was initiated by the idea of three IT specialists. One of them took control of developing the system, the second one took care of the accounts, and the third one had contact with the customers," reported Piotr Kiciński.
It's not about borrowing but investing
Since the meeting of the aforementioned IT specialists, a lot has changed. Today, Cinkciarz.pl employs nearly 300 people and is a pioneer and leader in its industry, offering online currency exchange services to companies and individual customers not only from Poland. "And yet, we still rely 100% on private capital," Kiciński emphasized. "Such a situation makes it easier to make strategic decisions. I am also talking about this because at the start everyone was very ambitious. Don't look for shareholders right away, because you will later have to share with them the millions that you earn. However, if someone develops his or her business with borrowed money, it is worth treating every zloty borrowed as his or her own. Moreover, at least at the beginning, it pays off if from 100% earned, 101% is put into further investment."
Looking for a niche: What will banks buy into
The fintech industry has been developing dynamically in Poland. Companies compete for the market, but it is difficult due to the fact that "some banks operating in Poland are also fintech banks", said Piotr Bujak, a representative of the banking industry, the chief PKO BP accountant, who stated that PKO BP supports fintech. Nevertheless, according to Bujak, at least a few online currency exchange services operating in Poland will become part of banking groups in the coming years.
There is nothing strange about it. "When you set up a company, you have to know who you are competing with. Like, when the gladiator enters the ring, he needs to believe in his own abilities. Sometimes, however, such combats end in victory. The banks in Poland are strong and very modern, but they also have their weaknesses. New private companies can notice different niches and cooperate with banks. I am not talking about online currency exchange now," said the Cinkciarz.pl Vice-President. "One company has introduced a service which identifies people by voice recognition. It was sold to one of the banks, which in this way can not only identify customers but even assess their emotions. Another company has sold a service that allows you to open a bank account through video conversation. The next example has developed a system, which catalogues real estate valuation in Poland and was also sold to banks," said Piotr Kiciński.
The future and chances hidden in innovative solutions
The 5th Polish Entrepreneurship Congress of Lubuskie state 2017 consisted of 27 discussion panels. There were a lot of talks about the power of Polish innovations. The hosts of the event on the Marshal's Office website emphasized that initially, the EU funds were spent on eliminating civilization delays in Poland, later on, on more and more innovative sectors of the economy, and now on scientific knowledge commercialization and transfer of academic science to industrial practice. "Therefore, quantitative change is less important here, and what counts is qualitative change," commented Waldemar Sługocki, Polish Senator, a member of the Congress's Programme Council.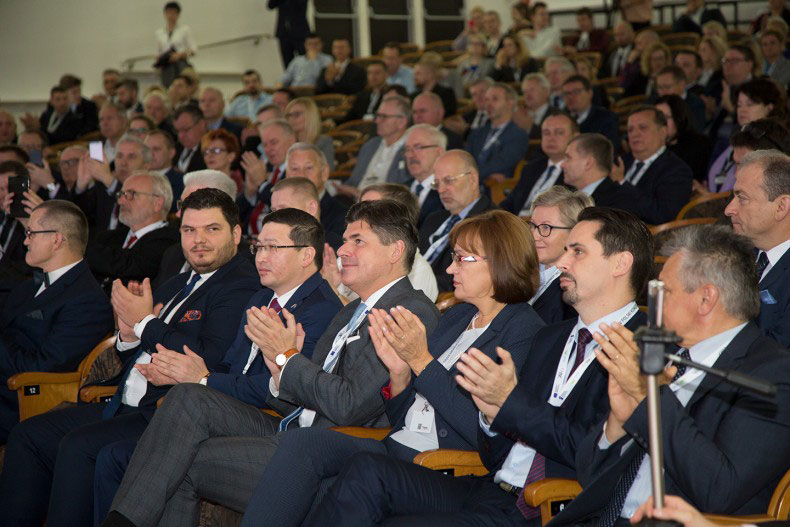 ---