Over 13 million Poles above the age of 15 are not currently working and aren't looking for a job. In this group, as many as 7.6 million are those of working age (16-64). Activating this portion of society will be crucial in the years to come in order to maintain Poland's current pace of economic growth – says Marcin Lipka, Cinkciarz.pl senior analyst.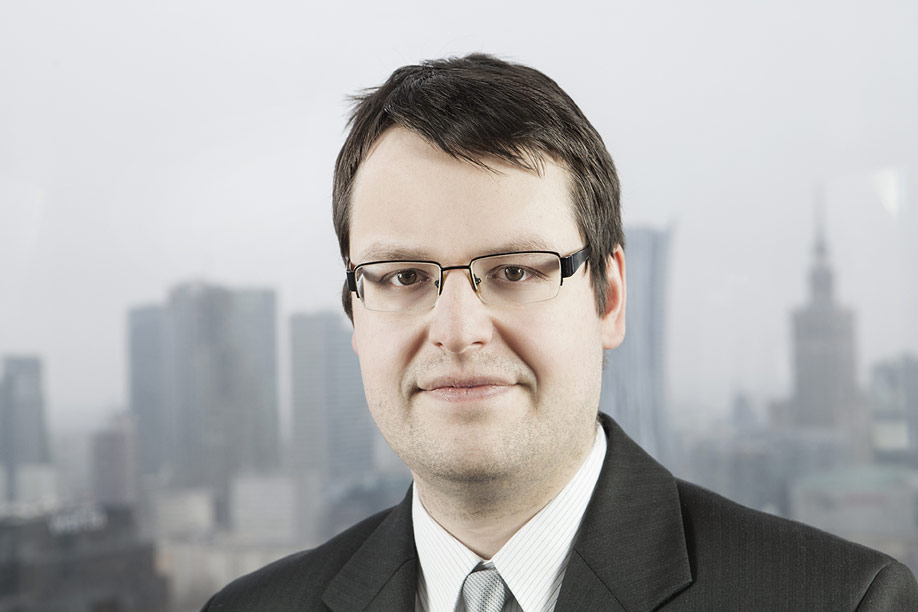 Eurostat's data from March shows that the unemployment rate in Poland is 5.3 percent. In the eurozone, this index is at the level of 9.5 percent and only six countries from the EU have a lower score than Poland.
The satisfaction from this fact will go away when we look at the much more important parameters of the labor market. The shape of the economy doesn't only rely on the percentage of people looking for a job. It's more important how many people are actually employed and what part of them needs to support the jobless and people who are professionally passive (i.e., those who not only aren't paid for their profession, but also aren't trying to secure a job. In these rankings, Poland is placed well below average of the countries from the so-called "old Union." Due to the progressive aging of Polish society, the situation will continue to worsen and the only rescue is the activation of those who are professionally passive.
Percentage of professionally passive people higher than in Greece
The reason for concern is caused by the employment data on people aged 25-54 - who are at the peak of professional activity ('prime age'). At the end of the year, Poland's percentage - according to Eurostat - was at the level of 80.6 percent, which set us at 15th place in the EU. We were overtaken by Sweden (86 percent) and Slovenia (84.4 percent). It is also worth pointing out that in those countries, the unemployment rate was respectively 6.8 and 7.8 percent, which is significantly higher than in Poland.
Little interest in paid activities are confirmed by statistics of professional passiveness. As many as 15.3 percent of Poles aged 25-54 (2.34 million people) don't have a job and aren't looking for one. This is not only significantly more than in Slovenia (8.7 percent) or Sweden (9.1 percent), but the number of people passive professionally in the 'prime age' was lower even in Greece (15.2 percent).
Additionally, the new trend that started to appear in the statistics regarding a lack of professional activity among women, has a negative influence. At the end of 2014, the percentage of Polish women aged 25-54 who are professionally passive was 19.9 percent. Two years later, it increased to 21.5 percent. However, in the fourth quarter of 2016, there was an increase of 0.5 percentage point. For two years, this number increased by 100 thousand, even though the general level of unemployment fell. The will to get a job decreased for the most part among women aged 30-44 (over 95 thousand).
The youth and the elders don't look for work
In Poland, contrary to the rich, developed countries, people under 20 practically don't work and don't look for a job. The employment rate among youths aged 15-19 was only 4.3 percent in Poland, while in Switzerland it was 54.6 percent, in Netherlands it stood at 52.3 percent and in Denmark – 49.4 percent. The rate of young Poles who are professionally passive is as high as 93.9 percent. In all of the European Union we are only 'overtaken' by Greece and Bulgaria.
Despite improvement in recent years, the employment rate of Poles aged 55-64 still looks unsatisfactory and is at the level of 46.7 percent. In eurozone countries, it is at an average of 55.8 percent. However, half the population in this age doesn't look for a job at all, and the unemployment rate is around 4 percent. This clearly shows that in some cases, the unemployment rate is a useless tool.
We all pay for the status quo
Since joining the European Union, Poland has managed to practically suppress unemployment, which fell from about 20 percent to a bit more than 5 percent. This means that nearly everyone who wants to work, has the chance to acquire a job. This can be regarded as successful. Unfortunately, the percentage of people who are professionally passive was only lowered to a certain extent. For the population aged 15 and over, it fell from 45.3 percent (14 million people) to 43.7 percent (13.4 million people).
Therefore, the biggest challenge in the coming years will be building a policy which will initiate the process of real professional activation. If it's not conducted efficiently with the societal aging process, there will be a quick loss in the employment group and the percentage of people who receive welfare will increase. The consequence of these processes will be a faster pace of economic development joined with tax increases or heavier debt on the public finance sector.
---