1. Thou shalt not fear credit, but thou shalt not put yourself into debt for consumption purposes.
2. Thou shalt maintain access to a portion of your savings, in the case of an emergency.
3. Thou shalt define the purpose, as well as the moment, to cease thy investment.
4. Thou shalt not put all your eggs in one basket.
5. Thou shalt calculate whether thy outlays will pay back nicely.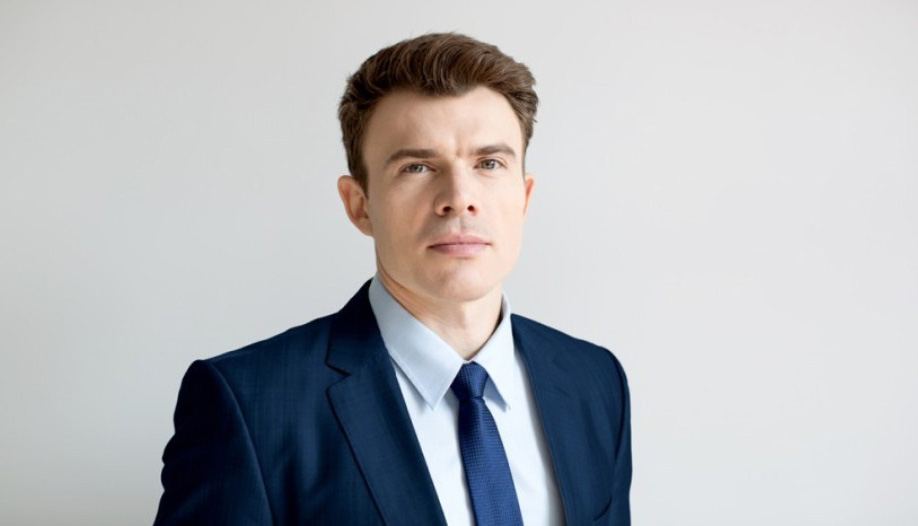 There is a moment in everybody's life when they want to secure their financial future. Investing may be one of the best methods to reach this goal. Cinkciarz.pl analyst, Bartosz Grejner, explains how to do this.
Investing is not as complicated as it seems. Here are five tips you should keep in mind when investing money:
1. Good habits
Before you begin investing, you should establish good habits when it comes to managing money. Keep in mind that debt is your enemy. If you use borrowed money wisely, this will help you in your investments. Borrowed money which is spent on things that may bring you future benefits (e.g. real estate, equipment for your company), increases your chances for larger profits.
However, you should also be aware of what happens when you use borrowed money for consumption purposes. This decreases your future assets and leaves you with debt, which will become larger than the actual value of those purchased goods.
The situation is similar when it comes to loan-free consumer expenses. It seems more reasonable to invest money, instead of spending it to fulfill your whims. Does this mean that the purchase of a television, phone or car is unfavorable and unnecessary? No. After all, you can't go to extremes. However, you should consider the impact that every large expense has on your future assets.
2. "Emergency fund"
It's worth it to isolate a portion of your investment funds (the value of your basic six-month, or at least three-month, expenses). You should also take care of exchanging this portion to cash. One of the best methods is to keep such assets in a short-term deposit account.
Owning an "emergency fund" seems like a good solution, regardless of whether you intend to invest or not. This protects you from unexpected situations that are out of your control (unemployment, accident, theft).
An "emergency fund" brings additional advantages for people who decide to invest. In the event of a potential failure in more hazardous investments, this is a form of security. Moreover, an "emergency fund" will allow you to make bolder financial decisions for your future.
3. Define your investment goal
Your investment may be determined by your age or intentions. For example, a twenty-year-old who invests in his or her retirement, has enough time to be more eager to make relatively hazardous investments. This is due to the fact that any negative business cycles or changes in asset values would be relatively insignificant in this case.
The clearer your investment goals are, the larger the likelihood of achieving them. If you gather a few goals, you can prioritize them by assigning them different time horizons and risk levels. This method narrows the spectrum of assets which are worth investing in.
4. Diversify your strategy
Regardless of your goals or time horizon, investing in assets that are not significantly correlated, decreased your potential failure. This is because this limits the risk of negative impact of specific assets on the entire investment wallet. In other words, you shouldn't put all your eggs in one basket. Of course, you may get lucky once or twice. However, for the long-term, it's not worth relying on fate when it comes to investing. The diversification of your investment wallet will also allow you to adjust the risk rate of investment to your willingness to take risk. A larger contribution of hazardous assets may increase the expected return rate, as well as the likelihood of failure.
Keep in mind that you can avoid the volatility of the local business cycle by investing in foreign assets or currencies. If you decide in favor of the latter, you should use the services of online currency exchange offices. This is because currency spreads are lower there than they are in banks.
5. Invest in education
You should consider investing in your education (certificates, courses, etc.). This method will not bring you money, but it may cause your salary to increase. However, you should also think what the odds are that this investment will appear profitable for you.
At first sight, investing may seem complicated. However, this entire process is much easier if you start by establishing habits that will determine your everyday financial behaviors. This may translate to successful investing. Defining particular goals and diversifying investments may play a crucial role at the very beginning. It's significant for you to analyze whether your investment will appear profitable. Moreover, its growth scale must be satisfying for you. It's really not worth investing if you don't see a positive outcome.
---